I can hardly believe I was in Belgium working with renowned breeder and show trainer of some of the best Arabian horses, Johanna Ullström, almost nine years ago.
Our project was a very expensive two-year-old Arabian named Kelzo, as aggressive as he was expensive.
We worked with Kelzo for two days in a snowy November and two days in December, 2012, he was an almost impossible case, he attacked everyone who came near him.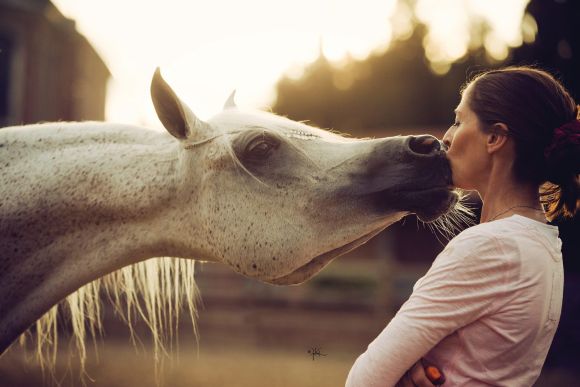 We couldn't achieve all our goals with him in the short period, though I did manage to teach him to lie down in his box, which made access to him a bit easier.
The highlight of the trip was meeting and spending time with Johanna, she is recognised around the world in her field, and owns the ArcticTern Training Center in France. I was proud to have given her some advice of my own on positive re-enforcement which she still uses today, we are still in contact.