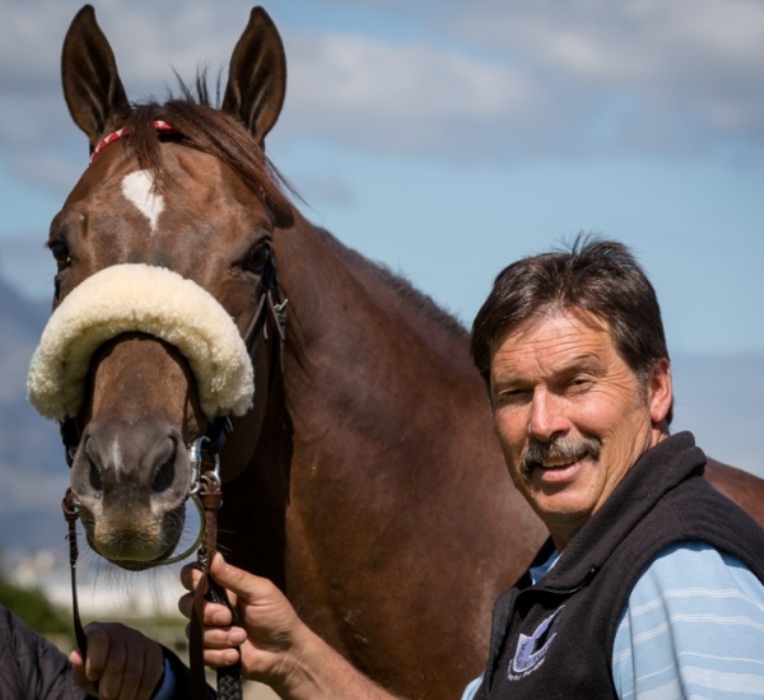 AN equine superstar in every sense of the word, Variety Club was once rated the 2nd-best racehorse in the world, winning in South Africa, Dubai and Hong Kong.
"I worked with Variety Club early on, broke him in as a yearling at Arc-En-Ciel Stud so I knew him well. His problems started when he was older and ready to race, and they took him to the pens to get his starting stall certificate and he flipped over," Maln du Toit remembers.
"Trainer Joey Ramsden called me in and I worked with Variety Club from then on, excluding his overseas campaign.  I had a first session with him, he was coltish and fractious but not as bad as Jay Peg, so I made an assessment and we managed to make some good progress in good time.
"It wasn't all plain sailing. Jockey Andrew Fortune, who is very good when it comes to bonding with and controlling horses, once got off Variety Club and asked us to sort his problems out, so we went back to the drawing board. Variety Club was nervous and he didn't enjoy himself when he went to races. I had to teach him that it was okay, it wasn't that bad to go to the start, to load and to race.
"Variety Club responded, in those days I was in the Cape at almost every race meeting and I could accompany him to every race he was entered for. Things improved nicely for him."